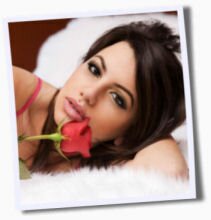 So, you're interested in getting out there. Taking the plunge, making the big jump, getting off of the singles wagon and finding a girl to spend the rest of your life with – or at least have some good times with. It can be a little frightening, and for most men, you probably feel like you're fumbling in a dark room, and can't find the light switch. Let me flip it on for you, and give you some dating tips for guys of all ages, and skill levels. Dressing Well is Important Most men don't pay attention to what they dress, especially as they get older. They simply say, Eh, it's me.
I don't care. I'm a guy, I'm not supposed to care. But it's not true, and there's no excuse, in a girls eyes, for not having it together. This means that your presentation is everything – and not only when you're first meeting someone, but well into the dating process, too. This includes keeping your hair washed and looking decent (You don't have to spend hours on it, but it shouldn't look like you just rolled out of bed), having clean, stylish clothing that reflects your personality, and a washed, clean face and body.
It's not hard, once you're in the habit, of keeping yourself up… and you'll find that it pays off a lot. Every Woman Wants Their Knight in Shining Armor This is something that's not talked about a lot when you're looking for dating tips for guys, but there's no question – every woman is looking for their knight in shining armor to sweep them off of their feet and ride them into the sunset on their white steed. Which is rather impractical, if you think about it, considering that the sun would be in your eyes and all.
Anyway, it's what a woman wants – and you don't have to change your personality to be that ideal man. Doing small things each and every time you meet her is something that makes a huge difference. Open her doors, and pull out her chair for her. Wait to eat until she does, and stand when she gets up… most women don't pay attention that their man doesn't do these things, so when you do them, you'll instantly be raised in her mind. And if she remembers you in a positive way, chances are, you'll meet again.
To Act or Not To Act?


A lot of "Dating Tips for Guys – The Best Book/Website/DVD Ever!" informational products will tell you that you need to do something to impress a woman… but it's just not true. A lot of guys, because of what they read, rend to put on an act when they're with a woman, especially if they're nervous, or if they haven't done much with women before. They act smart, macho, tough, "cool", or something else entirely. Most men think that this is what a girl wants – but it's not! Most women hate that men try to "fool" them by putting on an act and being something that they're simply not.
I was told once, and this has stuck with me, from a single woman that they value a man who's themselves much more than they value an act. Don't act, you're not fooling anyone. Overall… Dating takes a lot of common sense, so don't avoid your brain while you're dating. Watch her cues, and really listen to the woman that you're talking to, if you don't, she'll know, and she'll never appreciate it. It's not hard, dating. And no matter what you look like, who you are, or what your personality is, you can find a nice, good woman. Check out our
top pick up lines
. Its our most popular page

The Best Dating Apps


Zoe is an app for lesbian, bisexual and queer women over the age of 18 who are looking for erotic adventures. The app determines the percentage agreement with other members on the basis of a personality test and at the end presents partner suggestions hot hookup. The user sees a photo of a seemingly suitable partner – and receives a picture as well as information about the age, the distance to the place of residence and how high the matching percentage was.

Conclusion: A recommended app for lesbian, queer and bisexual women – numerous partner suggestions ensure that new contacts can be made with certainty! Sexual orientation hardly plays a role in Scruff – so it doesn't matter whether you're gay, trans, queer or bi. Men who want to flirt can be searched for in the area using the search function. Another advantage: you can directly show what you really like.

There are different communities – for example for users who like drag queens, socialize in so-called nerd circles or are sometimes turned on by strong muscles. The selection of men is always adjusted by the extremely intelligent algorithm, so that only guys are presented who also match their own interests and preferences. Around 260,000 users use the lesarion platform, which is the largest lesbian community in German-speaking countries.

With the app, which was developed for the Android and iOS operating systems, you can specifically search for like-minded people. The many features are an advantage – there is also a chat function, for example. Writing and receiving messages are free of charge. Push messages can also be received free of charge. Another advantage: the app is completely free of advertising.